I've been on the Web since 1996, and blogging about hiking since 2005. What you'll find around here:
Two-Heel Drive: my hiking blog.

Verb Nerd Industries: my freelance writing, editing and blogging business.

Banned for Life: loathsome media cliches best banished from our news reports.
Homepage: Go back where you started.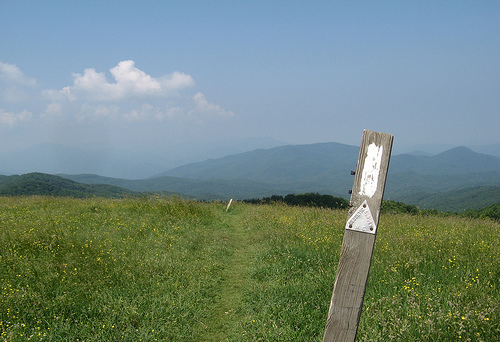 Where I am: Suburbs of Winston-Salem, North Carolina.
Where I've been: San Jose, California; Tampa, Florida; Carbondale, Illinois; Abilene, Texas; Peoria Illinois.
Places I've worked: Trailspace.com, San Jose Mercury News, Peoria Journal Star, Tampa Tribune, Southern Illinoisan, Daily Egyptian.

More bio: "My Name is Tom, and I am a Verb Nerd."
I've always been happiest when walking in the woods, so I'm following the advice to "do what you love and let life take care of itself."