I'm Tom Mangan, a word guy. I dabble in imagery (I took the shots above and below) but my life is syllables, words, phrases, sentences, paragraphs, pages, stories, reports and books.
People pay me to write (and edit). Check out Verb Nerd Industries, which talks about my work as a B2B technology content marketing writer and editor. If you're in the market for blogs, ebooks and articles that turn tire-kickers into customers, I'm your guy.
I've also started a new blog called B2BTCMB — B2B Technology Content Marketing Blog — Insights for Marketing Pros.
The Archives
I've been online since the mid-1990s, and a bunch of my stuff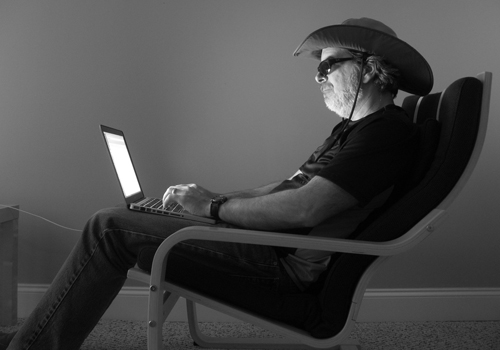 is archived here.
It happened like this: Stable work in the newspaper biz afforded me the luxury of creating a long string of blogs and other online misadventures. When I got out of the news biz for good and launched my freelance business in 2011, I had more pressing concerns than updating my blog — namely, avoiding the necessity to steal our neighbors' televisions to stay clothed, housed and fed.
It turned out that all sorts of people were glad to pay me to write for their blogs. These are some of the blogs I started before I got wise:
Two-Heel Drive, a Hiking Blog — My greatest blogging achievement. I chronicled the subtleties of walking upright on dirt in the woods from 2005 to 2011. At its peak, Two-Heel Drive had about 10,000 regular readers. Over the years it amassed over a million page views. It also inspired a little side project called Hike Hacker. I had high hopes for turning this blog into a money machine, but fate had other plans. I got so busy with Verb Nerd Industries that I barely had time to hike anymore, much less blog about it.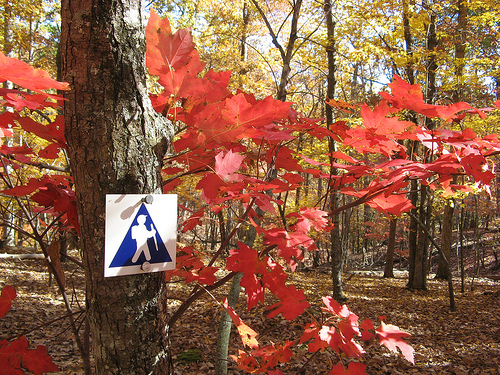 Cat Stock Blog — An experimental blog devoted to the stock performance of Caterpillar Inc., the biggest company in my hometown and the world's largest manufacturer of earthmoving machinery. Look, there's only so much you can say about tractors if nobody's paying you.
Prints the Chaff — A blog for editors, inspired by the famous saying "an editor is one who separates the wheat from the chaff, then prints the chaff." Back then I predicted blogs would become pervasive and newspaper copy editors would become an endangered species. I wish I had been wrong about the latter.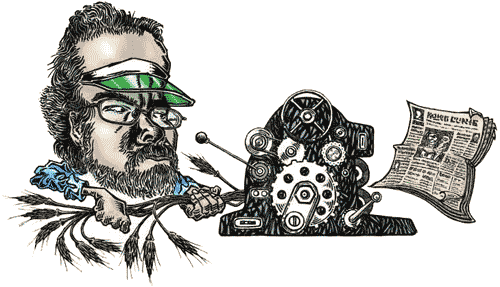 Banned for Life — A collection of reviled media cliches, most of which thrive to this date more than 20 years after I started this site.
File under 'Mangan's Memoirs'
I've written all sorts of things under the category of "musings in my head at the time." They start here.  (They actually go back to 2003).