I edited newspaper pages for a couple decades, so I'll always self-identify as an editor first — even though 90 percent of my freelance work today is B2B technology content marketing writing. More about my business habits at Verb Nerd Industries:
The rest of this page is from 2013.
ARCHIVES
When you hire an editor, you want more than an eagle eye for typos and misspellings.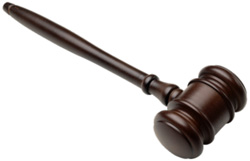 You want discernment — an innate ability to judge precisely what must be published and what must be left out.  The right editor is intuitive and reflective; the wrong one is rigid and reflexive.
Hiring an editor is one of the trickiest tasks in publishing because your editor has to serve your readers while nurturing your writers. You must be able to trust your editor implicitly to choose the right stories, make the best corrections and have enough sense to leave the good stuff alone.
My editing clients keep hiring me because they trust me to make the right calls. I help good writers become great writers. I use diplomacy and tact to reel in the great writers when they get a little off track. I train beginners to stop making the same mistakes. I help people in other professions look like professional communicators.
I do copy editing, assignment editing and substantive editing for
Contently profile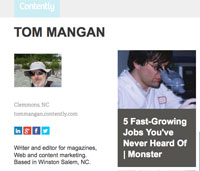 See links to my work at
Contently.com
Journalistic articles for print and Web.
eBooks.
White papers.
Business blogs.
Subject matter expert blogs.
Email newsletters.
Press releases.
Content marketing projects.
Promotional website copy.
News websites.
I edit articles on
Financial news (ETFs, mutual funds, hedge funds, liquidity flows).
Real estate investing.
K-12 education.
Fitness, nutrition, wellness.
Physiology, kinetics and personal training.
Voice-over-IP (VoIP) systems for small to medium-size businesses.
Industrial gauges and instruments.
Packaging for meat and poultry processing.
Content marketing.
Luxury travel and recreation.
Hiking, camping gear and outdoor adventures.
See my Portfolio for samples.
See a little more on the kind of editing I do, including my writing/editing hybrid for marketing white papers.
What I do:
Writer | Clients | Resume | Rates | Portfolio