Lately I'm writing B2B tech content marketing copy for agencies, technology companies and a few other select niches. I talk about that in more detail at Verb Nerd Industries:
The rest of this page is from 2013 — I got so busy I didn't have time to update this page for four years. That's the best kind of excuse.
ARCHIVES
Most of these are former clients today.
####
I write and edit for an eclectic mix: a financial newsletter publisher, an association of fitness professionals, an educational content provider, three content marketing agencies and a couple clients who require confidentiality.
See my Portfolio for samples.
TrimTabs Investment Research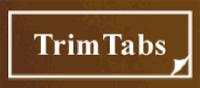 TrimTabs publishes email newsletters that report on employment and the U.S. macro economy, stock market liquidity and flows to ETFs, mutual funds and hedge funds. What I do:
Edit a weekly report on international stock market fund flows
Write weekly reports on flows to U.S. stock and bond mutual funds, short interest and trading volume in futures for gold, oil, Treasury notes and the Nasdaq.
Write monthly reports on hedge fund flows and the market sentiments of hedge fund managers.
IDEA Health and Fitness Association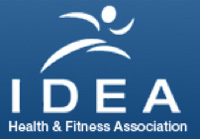 IDEA publishes the IDEA Health and Fitness Journal, the top trade journal for personal trainers and other fitness professionals. My assignments:
Substantive editing for the print journal.
Substantive editing and copy editing for several monthly email newsletters.
Writing headlines and breaking out sidebars when necessary.
Topics include biomechanics, fitness nutrition, the physiology of exercise, exercise technique and the business end of personal training.
Hotchalk Inc.

Hotchalk produces content for teachers, administrators and the education sector. Assignments:
Editing and managing subject matter expert blog written by a veteran principal.
Editing and managing niche education technology blog.
Editing SEO articles for a regional university.
Reputation Capital Media Services

Reputation Capital is a boutique inbound-marketing agency in Baton Rouge, La., that provides articles to a host of brands including Monster.com and several websites in the technology and human-resources sectors. Assignments:
Writing articles on careers and job trends for Monster.com
Writing blog posts on the role of editors in content marketing for the agency's blog.
Contributing to white paper projects on request.
EnVeritas Group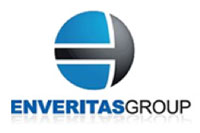 EnVeritas is a content-marketing agency based in Greenville, S.C., that provides articles to a broad mix of high-profile brands, B2B industries and local companies. Assignments:
Editing for Marriott travel and leisure copy.
Editing blog posts and SEO copy for an industrial instruments provider.
Editing website copy for provider of industrial meat-packaging products.
Writing website copy for a local liberal arts college.
Idea Grove

Idea Grove is a public relations and content-marketing agency based in Dallas, Texas. Assignments:
Writing blog posts on business-class two-way radios and wireless networks.
Writing and editing ebooks on VoIP phone networks for small and medium-sized businesses.
Confidential clients
I also do editing and ghostwriting for a few clients I am obliged to keep confidential. I sign NDAs and reveal my work only to the clients.
Previous clients
Priceline.com: Edited thousands of website articles and trained a dozen new writers for a hotel-marketing project.
EveryTrail: Wrote more than 100 GPS-enabled hiking and travel guides for smartphones and the website. These guides have been read more than 1 million times from late 2009 to date.
Trailspace.com: Wrote a series of profiles of cottage-industry gear manufacturers.
See my Portfolio for samples.
What I do:
Writer | Editor | Resume | Rates | Portfolio