I'll write more about Yosemite when I've got more time, but for now, here are
a few pix to whet your appetite.
Wednesday morning along the Tuolomne River on the Glen Aulin Trail, a segment
of the Pacific Crest Trail.
Thursday morning on the Panorama Trail, overlooking the Half Dome.
Friday morning near Tioga Pass in the Yosemite High Country.
Friday afternoon at Tunnel View.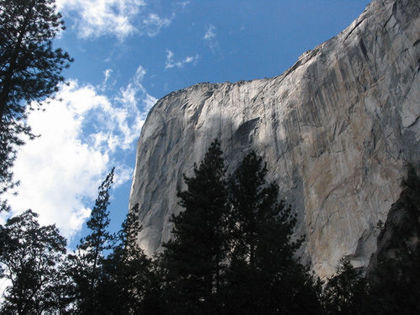 Saturday afternoon near the base of El Capitan.
Lots more pics and a bit of commentary at my
Flickr photo-sharing page.