Last year I had hiked in the rain a half-dozen times by this late in October, but it's nothing but sunshine around here this fall. The last time I hiked through the Sunol Wilderness, my camera died on me, so I brought my new one along to Sunol on Sunday.
Seems like every time I come here, I'm so dumbstruck by the scenery that a small detail escapes my grasp: Hiking here requires climbing lots of hills. But the park's just down the road (our house is on the other side of that ridge over to the right) and always has stuff worth seeing.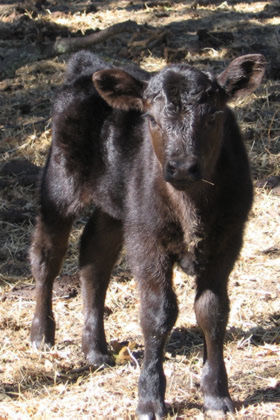 Cattle are a fixture of Sunol. This little guy was separated from his mother and started following me for a little bit.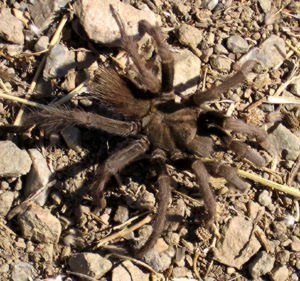 Then I spotted this totally cool tarantula. It's tarantula mating season, so these big furry arachnids are all over the trails looking for love.
Wispy clouds decorate the sky. The cow is indifferent.
Close-up of an old tree trunk. Looks like a Halloween mask.
Come to think of it, next time I've got a bunch of boring lo' blue sky, I'll brush in some clouds to liven things up.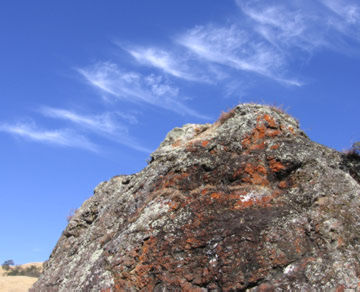 Great rocks at Sunol, as always.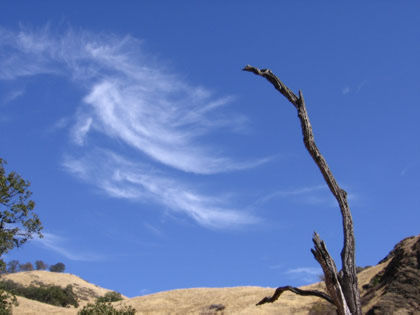 Nice place to wrap up.