Inspired by this link at Backpacker.com, here are some tent pictures of mine in various settings: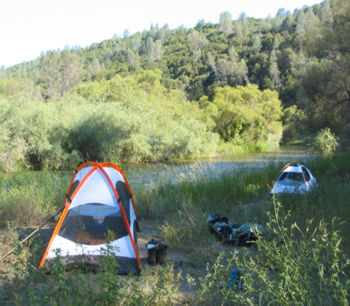 My REI Quarter dome at At Cache Creek Wildlife Area.
Same tent, behind Mission Peak at Eagle Spring Backpack Camp.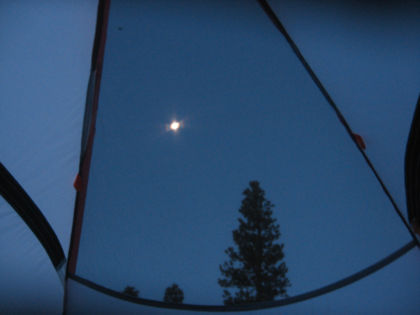 Moon through the webbing, Immigrant Wilderness, Y Lake.
Hidden Spring, Henry Coe State Park.
Post your links in the comments if you've got 'em.