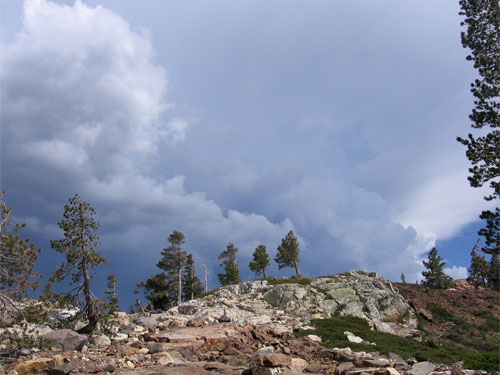 A few Appalachian Trail thru-hikers had a noisy night on the trail amid the killer storms that devastated broad swaths of Alabama and Georgia on Wednesday. It reminded me of some of the harrowing tales of beastly weather I've heard over the years.
I recall a guy telling me about "nuclear powered lighting strikes" in the High Sierra of California. Not being a Midwesterner, he wasn't accustomed that unnerving flash and blast some of us grew up with. For me the worst storms happen when I'm asleep; all those evenings in the basement with the tornado sirens wailing — a fixture of growing up in central Illinois — haunted my slumber for decades to come. I've dreamed of a thousand twisters for every one I've seen in real life. Yeah, I'm grateful.
I'm also grieving as any person with a conscience would be after the terrible aftermath of Wednesday's tornadoes. If you know somebody who needs help, do what you can. (More guidance at FEMA's page and the Red Cross news page.)
I go out of my way to avoid hiking in bad weather — caution and common sense can eradicate 99 percent of the risk of a day on the trail, but weather trumps it all when the skies go black.
If you've got any inspiring weather tales or tips for making the best of a stormy situation, please share in the comments.